Transport Modelling; GIS & CAD; Policies and Assessments.
We are an offshore Transportation Global Design Centre specialized in Transport Modelling; GIS & CAD; and Policies & Assessments with a focus on developing sustainable mobility solutions.
Our Global Design Centre has a team of highly qualified Transport Planners, Transport Modellers, Traffic Engineers, Urban Planners, GIS Experts and CAD & BIM Technicians.
About Us.
DC Transportation's offshore 'Global Design Centre' was established by Transport Planning Professionals with a vision to support Transport Professionals across the globe who are engaged in traffic engineering, transport modelling and mobility solutions. We leverage unique client insight, unrivalled industry experience and technical competencies to provide quality Transport modelling and other Transport Sub-Consultancy services to our clients.
Our senior management team have worked with transport planning professionals from many countries and have built solid relationships with leading planning agencies in the UK like Highways England, TfL and several local UK councils through the course of numerous scheme appraisals and policy drafting. We have worked on projects in the United States, European Union, Middle East, India and South Africa.
Our team is experienced in developing transport models using industry standard software like VISSIM , VISUM, LINSIG, Synchro, SIDRA, TRANSYT & SATURN along with the relevant GIS and CAD tools. We also have the expertise to appraise schemes using economic assessment tools like TUBA, QUADRO & COBALT, and to prepare material which forms the content of business case documents.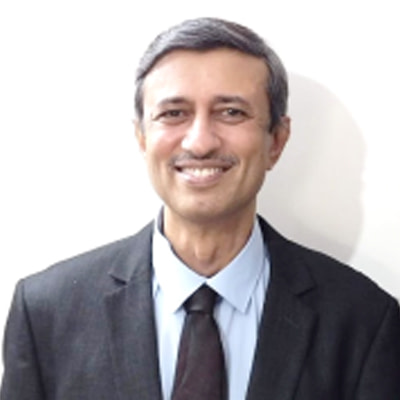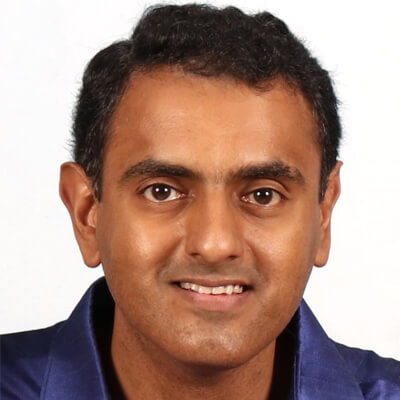 Anand Shankar
A Transport Planner by profession; having 30 plus years of association and experience in Urban Transport Sector; has a Master's Degree in Transportation Engineering. Worked in an UK offshore GDC environment and also on various domestic and international greenfield and brownfield projects, funded by various Government departments/funding agencies like World Bank and ADB; He has lead the team as a Practice Manager responsible for business, talent building & development and team's operation. Held key responsibilities for project delivery and has been Project Manager and Team Leader on various traffic engineering, transport planning and road projects.
His main domain is in urban transport sector on various aspects such as preparation of city mobility plans, modelling, integrated public transport plans, multi modal integration plans, parking policies and master plan, urban junction designs, NMT- pedestrian accessibility studies, preparation of feasibility reports and DPRs of urban transport projects including financial and economic analysis and in transaction advisory.
Working closely with the development authorities, public and private sector clients and conceptualising / converting their ideas and visions into projects is an area of interest. Project management & implementation are key skills.
His core technical skills and experience are unique and is a pillar of strength to the company in its vision of expanding into the Advisory Services and building an offshore Design Centre. He manages the overall advisory services including data collection, the planning and modelling sector; its business expansion from project initiation to execution, and responsible for providing valuable suggestions for strategic growth to the firm and the sector.
Mahesh Sukumar
I am seasoned transport modeller with 16 years of experience gained from working on international projects in UK, USA, Middle East and India. My core skills include operational analysis for traffic impact studies, scheme assessments and long-term transport plans.
I have led project teams and delivered on several international projects while working with other GDC's. I am experienced in using junction modeling tools like LINSIG, SYNCHRO, SIDRA, Junctions 9, and familiar with development and application of strategic models (SATURN) for traffic forecasting, economics and scheme appraisal.
In my role as Vice President, I lead the transport modelling team at our Global Design Centre and am responsible for overall project delivery and quality.
Services Offered
Providing support & assistance to identify innovative and sustainable solutions for Transport Planning, Modelling, Mobility and Parking Challenges.
SYNOPSIS
DC Transportation GDC can prepare a Scoping Note to accompany a Pre-application Enquiry.

The purpose of a Scoping Note is to introduce the development proposals to the Local Highway Authority and reach early agreement on the site access as well as the methodology proposed to prepare the Transport Assessment or Transport Statement.
This can include trip generation rates, trip distribution and geographical scope of the junction assessments.
Preparation of Scoping Notes to accompany Pre-Planning documents
Drafting methodologies to be used in Transport Assessments
Identifying the extent of the study area for which modelling needs to be done
SYNOPSIS
Capacity Assessments may be requested by the Transport Authority when they deem impacts from a development to be significant. DC Transportation GDC's expert staff will use the following industry standard software for junction modelling:
Junctions 9 PICADY Module (TRL) for major/minor priority junctions
Junctions 9 ARCADY Module (TRL) or (SIDRA) for non-signalized roundabouts
LINSIG (JCT) or TRANSYT(TRL) or SYNCHRO (Trafficware) for isolated/linked signalized junctions, signalized roundabouts and small networks.
HIGHWAY CAPACITY SOFTWARE (HCS) for freeways, mainlines, ramp merge and diverge areas
SYNOPSIS
DC Transportation GDC's team can follow standard industry techniques to develop micro-simulation models (VISSIM/PARAMICS/AIMSUN) to help you visually demonstrate the effectiveness of transport improvements to Local and Regional bodies.
Almost any conceivable highway network can be modelled, including priority junctions, signalized junctions, roundabouts, and option testing for real time traffic management or development site access strategies.
The outputs from the models can be in traditional measures of queues and delay but can also be in the form of real-time 3D animated videos which are an effective and convenient way of demonstrating the future operation of a road network at planning committees and public consultations.
Development and application of micro-simulation models in VISSIM and PARAMICS
Base Model development
Calibration and Validation of Journey times and Queues
Forecast Models
3D Animated Videos
SYNOPSIS
We are registered subscribers to the Trip Rate Information Computer System (TRICS) and our highly qualified staff can use this database to calculate information required for Transport Statements and Assessments.
If you have been asked to provide trip generation potential of your proposed development, we can help.
Estimation of development related trips using TRICS database
Computation of passer-by and diverted trips for clustered land uses
Interpretation of trip generation and preparation of Transport Statements
SYNOPSIS
At DC Transportation GDC our team of CAD and BIM experts can undertake any type of work. We deliver value added service through excellent project management skills and highly experienced individuals
Engineering CAD Services:
CAD Conversion Services
3D CAD Modelling
2D Drafting Services
3D Visualisation Shop Drawings
BIM Services
BIM Consulting Services
3D BIM Modelling
Construction Scheduling Quantity Estimation
(5D) Point Cloud to BIM Revit Family Creation
Highway CAD services
GIS Services
With our in-house GIS experts, DC Transportation GDC can assist Transport Planners & Highway Engineers for creation of:
Parking Occupancy and Demand Representation
Pedestrian and Non-Motorized User Movement
Asset Management Services
Pavement & Bridge management
Safety management services
Transportation system management (TSM)
Preparation of inputs for Travel demand forecasting
Management of Corridor preservation and right-of-way services
Hazardous cargo routing services
Overweight/oversize vehicles permit routing
Performance of Accident analysis
Inputs for Environment impact Assessment
Land side economic impact and value-capture analysis and Others.
SYNOPSIS
DC Transportation GDC has the expertise to develop strategic transport models (SATURN, VISUM, EMME) for small and wider areas. Our expert team can develop base year strategic models and calibrate and validate them to WebTAG and other industry standard guidelines.
These models can then be used to forecast future traffic on the network. We can have the capability to carry our variable demand modeling (DIADEM) to capture the effects of model form and choice responses, and evaluate elasticities associated with the model.
Development and application of strategic models using SATURN and VISUM
Base year model development and Calibration and Validation to WebTAG guidelines
Forecast Models consistent with TEMPRO growth factors
Variable Demand Modelling with DIADEM
SYNOPSIS
Prepared in accordance with the appropriate planning practice guidance, and taking into account any local authority specific requirements, DC Transportation provides a full and in-depth assessment of the highways and transport implications of development proposals tailored to meet the client requirements.

Reflecting the scale of development proposed, we provide a thorough review of pertinent transport policies at National, Regional and Local level, analysis of baseline conditions, together with details of the proposed development.
This will include a thorough assessment of the person trips generated by the site and the impact of these on the surrounding highway and transport networks.
In-depth assessment of the transport implications of development proposals
Thorough review of pertinent transport policies at National, Regional and Local level
Analysis of baseline conditions, and future conditions, along with details of the proposed development
Evaluation of the person trips generated by the site and the impact of these on the surrounding highway and transport networks
SYNOPSIS
DC Transportation GDC can complete evaluation of your development site to determine parking requirements and other site ingress egress circulation improvements.

If you are considering promoting a new development or wish to investigate a development on an existing site, our in house team can advise on whether the geometry of the access complies with current standards and identify and design the improvements necessary to bring it up to the correct level to allow for additional vehicular use.


We can evaluate the parking requirements and provide a layout based on standard guidelines. Our CAD team can also perform a SWEPT PATH ANALYSIS to determine the implications of additional slowing and turning movements on the highway at the access point and whether there are local or national policy restrictions that would make the principle of additional traffic difficult.
Expert opinion on evaluation of site access restrictions for allowable movements
SWEPT PATH analysis to determine suitability of existing layouts to accommodate turning movements of heavy vehicles
Parking demand, occupancy and profile computations
Evaluation of parking lot design and ways to improve circulation
SYNOPSIS
Maximizing the contribution of a transport system requires an understanding of both strategic objectives and technical details, especially the umbrella of benefits and costs that arise from investments and other initiatives.

If you are looking to carry out economic appraisal for any scheme improvement or trying to compare the benefits of different transport improvement options, our highly skilled staff at DC Transportation GDC can apply their deep experience in travel forecasting and transport economics to help you prepare business case supporting documents like Scheme Appraisal Reports (SAR) and Strategic Outline for Business Case (SOBC) documents.
We have the capabilities to derive benefits from a wide range of economic appraisal tools like TUBA, QUADRO, COBALT and MYRIAD.
Transport Users Benefit Assessment (TUBA)
Accident Benefits (CoBALT)
Queues and Delays due to roadworks (QUADRO)
Journey time Reliability Impacts (MYRIAD)
Wider Economic Benefits (WEBs)
Social and Distributional Impacts (SDI's)
Scheme Appraisal Reports
Business Case Documents
Mission Statement
To be instrumental in the design and building of modern, sustainable and efficient transport systems which improves the everyday lives of people around the world.
Why Work With Us.
We ensure sound design and compliance throughout a project's lifespan from inception to completion.
Offshoring - cost effective solutions without compromising on quality

Job
Requisition #
Job
Title
Desired Experience (yrs)
Job
Status
DCT-GDC-01
Graduate Transport Planner
0 to 2
No Vacancies
DCT-GDC-02
Asst. Transport Planner
1 to 3
No Vacancies
DCT-GDC-03
VISSIM Modeller
3 to 10
No Vacancies
Careers.
We always have exciting job opportunities at Global Design Center. Send us your resumes to:
Have a

question?

or want to know more about DC and our capabilities?